ATTENTION:
Personal Trainers Looking for an Easy Way to Break Into Online Coaching and Boost Their Income!
The ONLY System You'll Ever Need To:
Stop Chasing Down Clients and Have Clients Coming to YOU Instead

Establish Yourself as a Successful Fitpro and Be Taken Seriously By the Fitness Industry

Make the Income You Deserve to Enjoy the Lifestyle of Your Dreams
What if I showed you an
EASY way to get clients to pay $100, $500, even $1,000+
for coaching packages…

Every single month…
Like clockwork.
Where you didn't have to hustle for new clients every month and fill up your entire days and weeks with training appointments...
Where you could actually enjoy a day off (or an entire week) without worrying about how you were going to get paid or how many clients would disappear because you were away...
Thousands of personal trainers like you are doing exactly that, they've finally escaped the prison of training clients in the gym every day and said goodbye to long hours and lousy paychecks.
Sound too good to be true?
Wait until you see this…
Hi, I'm Brian DeCosta.
My fitness journey started when I was 16 years old. I started lifting weights and that evolved into studying nutrition and the science of fat loss throughout college.
It was only in my corporate career as an accountant that I realized how so many coworkers were unhappy, overweight, and oblivious about how their daily habits were setting them up for a lifetime of poor health...
So I took to the internet to share fitness advice on social media. Soon, I developed a big following and I started creating fitness programs for people who wanted to get in shape. I became known as a model and athlete on Bodybuilding.com and was featured in Men's Health, Muscle & Fitness magazine, and other mainstream publications.
Over the years, my passion for helping people improve their health has turned into a passion for helping other fitness pros succeed at building an online fitness business.
Matt Yates is my business partner and a performance and mindset coach; we have both built successful online coaching businesses of our own. These are 100% self-funded businesses that have grown rapidly in the past few years.
And we figured out a system, a way to replicate our success to the point that virtually anyone can 'copy and paste' our process!
We know that ANYBODY can do this, without prior experience or tons of startup capital, without going into debt, and without having to work multiple jobs to make it all work.
And we decided we want to help as many people as possible get in on online coaching so they can make an amazing income they see fitpros talking about on their YouTube, Instagram, and Facebook these days.
Because the beauty of all this is...
You DON'T have to be a celebrity or Insta-famous to cash in on this…
You DON'T have to have any business experience…
And you DON'T have to spend thousands of dollars out of your own pocket on advertising just to get clients!
All you really need is DRIVE, a VISION for success, and the DESIRE to learn from people who have already done it and are willing to show you.
Now, we know there are probably hundreds of people like us all claiming they can help you too...
Some of them are even our friends! Fitpros tend to play in the same circles, but we're not here to bash anyone or call anyone out.
We just know what's already out there and we know what they're ALL missing…
Things that we've discovered along our own business journey that we're now revealing for the very first time, we're taking you behind the curtain to show you EXACTLY how to set yourself up for success and do this right the first time…
THIS IS FOR YOU IF:
You're TIRED of spending your entire day training clients at the gym and KNOW there's more out there for you
You want to bring in EXTRA income as a personal trainer without working more hours and hustling for more clients
You've thought about offering online training or currently do it but don't know how to turn it into a PROFITABLE business
You want to make more IMPACT with your personal training knowledge and expertise
You've already had some success with online coaching but don't know how to GROW from here
You don't have the BUDGET to invest $5,000+ on a coach, business mentor, or other programs out there
You want an EASY way to systematize your business and attract more clients with LESS work!
If any of the above sounds like you, here's your chance to…
Use Our PROVEN 3-Phase Formula for Building a Successful Online Training Business Where We Walk You Through EVERYTHING You Need to Achieve a Six-Figure Income, Fast!
Many of our students have their first $10k month before they even finish the program!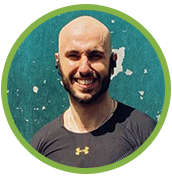 "I brought in $8K in 10 days through what I learned in OCI, and continue to bring on new clients doing this part time. You need OCI."
- Farshad Sarrafi, Full-Time Online Coach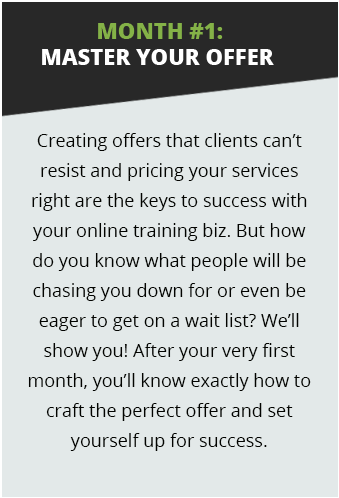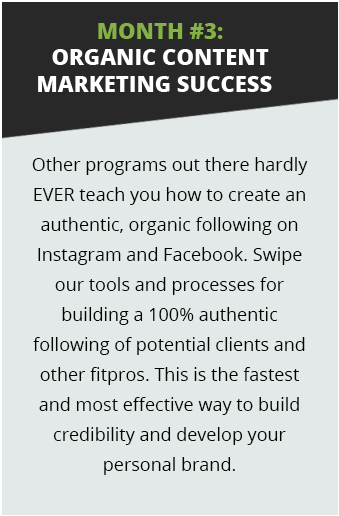 Now You Can Get the Step-By-Step Guidance You Need from Experienced Online Coaches...Without Spending Thousands of Dollars or Waiting Months to Get Your First Paid Client!
Just like these fitpros did...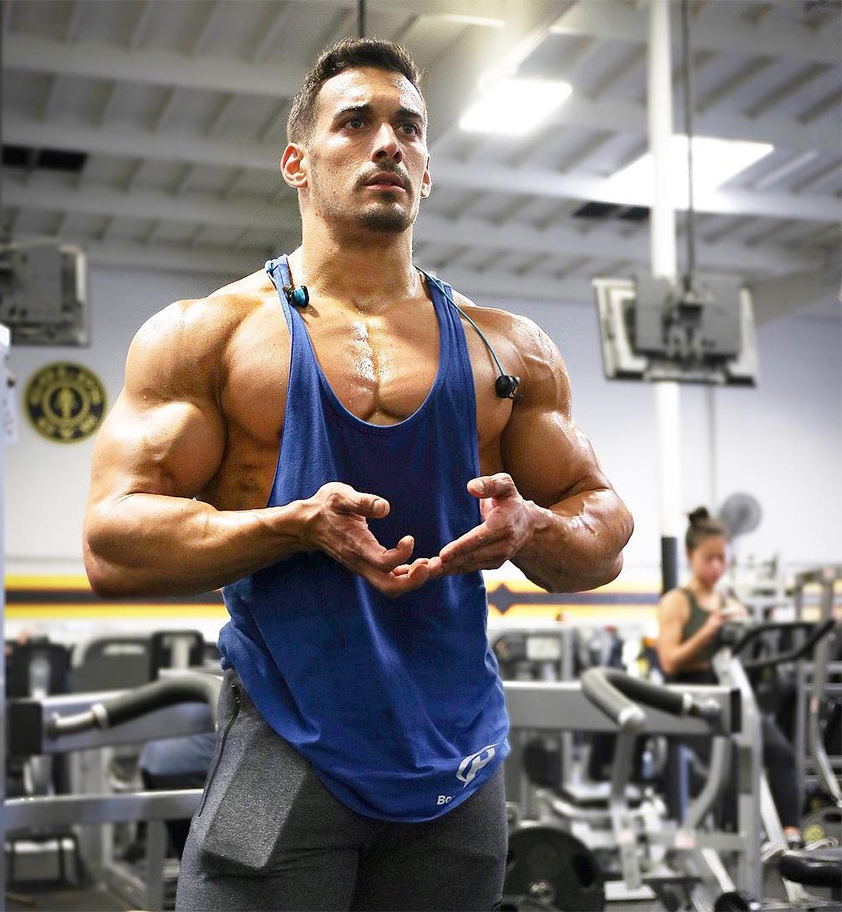 So What's Included?
The Online Coach Incubator is a 12-week program that includes a series of video modules, downloadable resources, printable worksheets, and private group coaching calls to help you build a successful online coaching business from scratch.
We're giving you ALL the tools, resources and support you need to succeed -- all you have to do is show up and follow the plan! Plus, you have access to us through the group coaching calls so we can answer questions and help you overcome challenges in real-time.
Here's what's included:
QUICKFIRE STARTER SERIES
($299 value)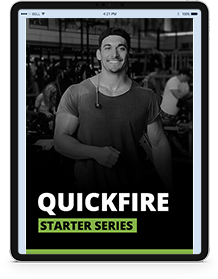 Get connected to our community and get a high-level overview of the next 12 weeks with a Sprint Series welcome and learn how to do an audit to see where you are now. This is like a 'before' assessment and also includes an overview of the key lessons we have in store to get you situated. You'll also receive a package of resources that you'll be using to take notes, map out plans, and keep track of your progress.
MODULE 1: Discovering You and Your Ideal Client
($499 value)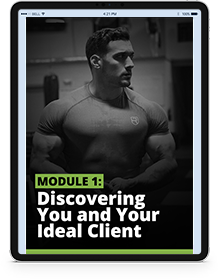 Get clear on your vision and create a personal contract you can stand by. Many coaches out there host workshops and other events just to teach this part because it's so important!
You'll also learn how to identify your ideal client so you're not wasting time trying to convince and persuade the wrong people. Defining your client and audience is one of the easiest things to overlook when starting any business and can be overcomplicated if you don't do it right. We'll show you some shortcuts to nail down your strategy from the start so you don't waste ANY time (and money) as you start marketing your services.
MODULES 2 & 3: Crafting Your Offer
($499 value)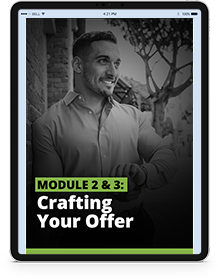 This is a critical step for any successful online coach. You'll identify the best offers and services your ideal client can't help but say 'YES!' to. We'll also show you how to name your program and differentiate yourself from everything else out there.
You'll also discover how to set up your screening process and application successfully. This is the perfect time to kick off your own Facebook Group and we'll show you how to manage it without spending your entire day on social media!
MODULES 4 - 6: The Enrollment Mindset, Process & Conversation
($999 value)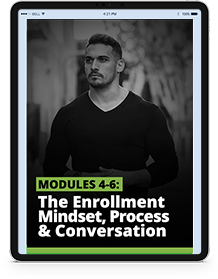 Think of these three modules as sales training bootcamp. Mastering sales is a combination of mindset and understanding the specific steps and conversations that must take place before you can close. We lay everything out for you, step-by-step, so you'll NEVER have to fear a sales call or worry about what to say ever again! We even include our proven sales scripts so you can handle objections like a pro and convert most of your leads into paying clients.
MODULE 7: Strategic Branding
($999 value)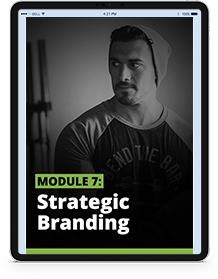 Your personal brand is an important part of your business and there are several ways to develop it. We'll show you exactly what works (and what to avoid) so you can create a powerful platform for yourself, something that is completely unique to you. Find out what type of communication converts so you're not wasting hours on DMs and posting on social media that goes nowhere!
MODULE 8: Content Strategy & Bringing Your Content to Life
($499 value)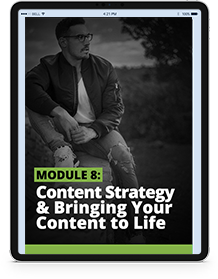 Think of these three modules as sales training bootcamp. Mastering sales is a combination of mindset and understanding the specific steps and conversations that must take place before you can close. We lay everything out for you, step-by-step, so you'll NEVER have to fear a sales call or worry about what to say ever again! We even include our proven sales scripts so you can handle objections like a pro and convert most of your leads into paying clients.
MODULE 9: Lifestyle Design (BONUS!)
($499 value)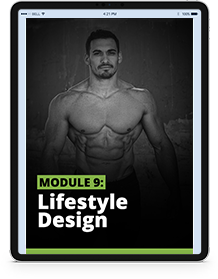 Get access to the tools for winning and mastering your life. This is an empowering and motivating part of the program that will help you get even more clear on your vision. We'll set you up for success with the tools you need to create and sustain momentum in every part of your life.
MODULE 10: Coaching Powerfully:
Delivery (BONUS!)
($299 value)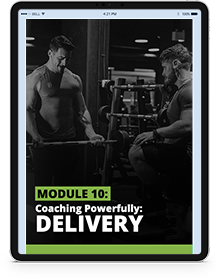 Discover the foundational principles for coaching with authority and influence. We'll show you how to OWN your personal brand and build your circle of influence quickly. Find out how the pros do it and how to promote your vision and message in everything you do -- things that will attract more people to you and make your coaching business that much more rewarding!
PLUS! Group Call Recordings
($499 value)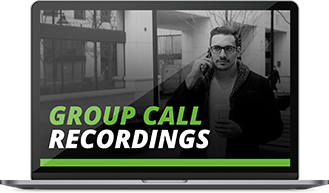 Get access to ALL of our group call recordings from Online Coach Incubator 1.0 PLUS recordings from 2.0. We'll package everything up for easy listening whenever you need a refresher on the core lessons and also learn from other coaches' challenges and solutions.
The total value of our 12-week program is EASILY over $5,000...
In fact, we know many other coaches and programs out there cost well over $5k (one of the most popular ones right now charges over $8k!).
We know what's out there.
And we know what works.
Our mission isn't to make quick money with this program, like so many people out there do; we're already successful with our online coaching businesses and are grateful for what we have.
We're here to share our knowledge and help YOU grow and succeed with your online business, and we want to do this without you worrying about the cost or going into debt.
So even though our program is worth well over $5k, we're not charging anywhere near that.
You won't be paying $2,000.
You won't even pay $1k for this program!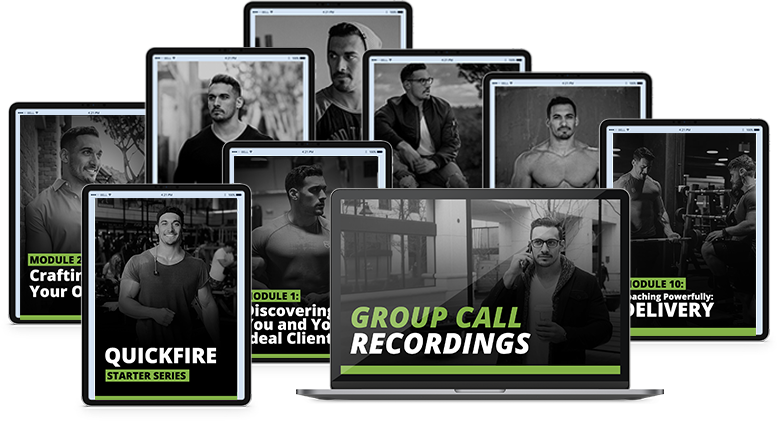 And if you join us today, you'll ALSO get:
Access to our Mindset Mastery Bonus Module ($499 value) where you'll learn powerful mindset techniques that set you up for success. Every successful entrepreneur throughout history has adopted some 'thinking habits' that help them navigate the world of business, overcome objections in sales, and identify new opportunities. You'll learn how to master your mindset so you can set goals and achieve them with ease!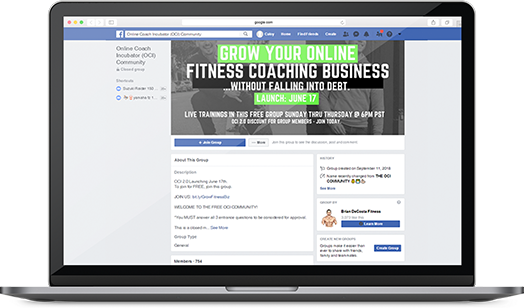 PLUS
an open invitation to join our private online community
with 700+ other coaches where you'll experience our FREE Daily Live Trainings to keep you motivated and on track to achieve your goals!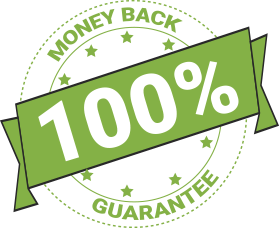 And don't forget it's backed by our...
100% Satisfaction Guarantee
We want you to be more than just satisfied with this program, we want you to be THRILLED. If, for some crazy reason, you don't close a single client in your first 12 weeks, if you complete all 12 weeks of this program, share copies of all the homework assignments and show us you used all the methods we shared but you still haven't closed at least one client for the price you paid for this program, we will refund 100% of your entire investment. THAT'S how confident we are that this system works...and we can't wait to hear about your RESULTS!
So the choice is yours…

Do you go back to your gym training schedule or dabble in training as an online coach, trying to figure it all out on your own? Do you go back to your 'comfort zone' of maybe barely making five-figures a year and wondering if this fitness business is really worth it?
Or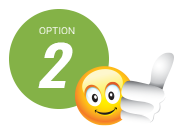 Do you take advantage of this opportunity to accelerate your career and become an in-demand fitpro where clients are literally BEGGING you to work with them? Where everyone in the industry knows you by name and is following you on Instagram and Facebook, where you have a loyal following of friends and prospects who can't wait to hear about your next offer or availability?t
FREQUENTLY ASKED QUESTIONS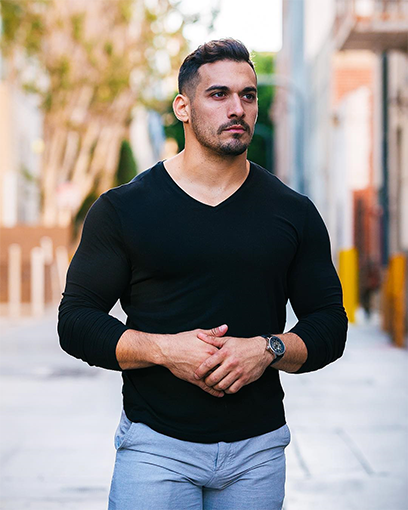 About Brian DeCosta
(@BrianDeCosta)
"My mission in life is to empower others to live their truths, show others a better version of themselves, and fearlessly pursue that which sets their soul on fire."
I've worked with 1,000+ clients in an online coaching capacity since February 2017, generating multiple 6-figures in revenue in 2018 and multiplied that income in 2019.
I'm one of the main athletes and fitness models for BodyBuilding.com and I've been featured in Men's Health, Train Magazine and dozens of other online publications over the past few years. I grew my social media presence organically to over 300,000 followers, subscribers, and fitness enthusiasts using the very same tools and content marketing strategies I'm sharing in Online Coach Incubator 2.0.
To date, I've supported dozens of coaches in creating a full-time income online. Many of them have been able to quit their 9 to 5 jobs to pursue their passion full-time using my methods, blueprints, and advice.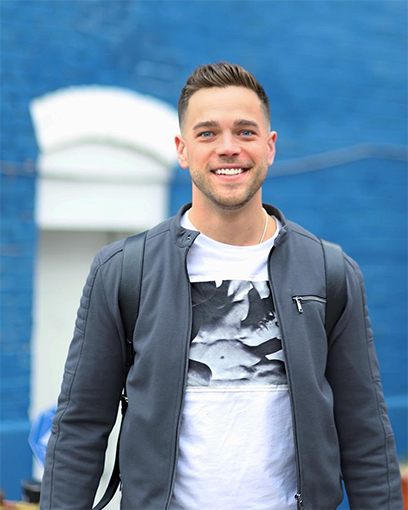 About Matt Yates
(@MattYates)
"Business is 80% mindset and 20% strategy."
I'm a Mindset Performance Coach for online fitness coaches and offer my own mindset coaching programs for those who need transformative mindset work. I'm the go-to coach for many other programs that consistently turn out $0 to $100,000 and $0 to $1M earners.
I transitioned from a career as a consultant in public accounting to a mindset coach for online small business owners to help people change their lives.
I use practical perspectives and tactics to help people develop self-awareness, discover their authentic selves, and make choices that have a positive impact in not only their own lives, but also in the lives of those around them.